Featured Black-Owned Restaurants on Uber Eats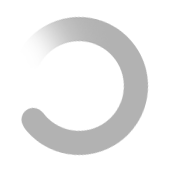 BOSTON

50Kitchen's Fundraiser

NEW YORK

BLVD Bistro Fundraiser

WASHINGTON DC

Tsehay Restaurant and Bar Fundraiser

DALLAS

Smokey John's BBQ Fundraiser

OAKLAND

Grandeur Oakland Fundraiser

LOS ANGELES

Earle's Restaurant Fundraiser

NEW YORK

Harlem Chocolate Factory Fundraiser

NEW YORK

Massawa Fundraiser

NEW ORLEANS

Addis Nola Fundraiser

SAN FRANCISCO

Voodoo Love Fundraiser

NEW YORK

Charles Pan Fried Chicken Fundraiser

WASHINGTON DC

Elife Fundraiser

SAN FRANCISCO

Eko Kitchen Fundraiser

SAN JOSE

Walia Ethiopian Cuisine Fundraiser

LOS ANGELES

Messob Ethiopian Reataurant Fundraiser

SEATTLE

Where ya at Matt? Fundraiser

NEW YORK

Safari Fundraiser

NEW YORK

Miss Mamie's Spoonbread Kitchen Fundraiser

NEW YORK

Sisters Cuisine Harlem Fundraiser

COMPTON

Taco Mell Catering Fundraiser

NEWARK

Just Fish Cafe Fundraiser

ATLANTA

Morellis Gourmet Ice Cream Fundraiser

SEATTLE

Communion Restaurant & Bar Fundraiser

SAN RAFAEL

Caribbean Spices Fundraiser

LOS ANGELES

My 2 Cents Fundraiser

CHICAGO

Batter and Berries Fundraiser

ANAHEIM

Georgias Restaurant Fundraiser

SAN JOSE

LeYou Ethiopian Fundraiser

DETROIT

Sweet Potato Sensations Fundraiser

CHICAGO

Majani Fundraiser

MONTREAL

Lloydie's Fundraiser

CHICAGO

Pearls Place Fundraiser

LOUISVILLE/JEFFERSON COUNTY

Superchefs Fundraiser

CHARLESTON

Nana's Seafood & Soul Uptown Fundraiser

OAKLAND

Barcote Fundraiser

SAN JOSE

Kategna Restaurant Fundraiser

SOMERVILLE

Pikliz International Kitchen Fundraiser

CHICAGO

Josephine's Southern Cooking Fundraiser

SEATTLE

Jerk Shack Fundraiser

MIAMI

Groovin' Bean Fundraiser

MONTREAL

Groupe Yasolo Fundraiser

NEW YORK

Sugar Hill Creamery Fundraiser

GEORGIA

Gilly Brew Bar Fundraiser

MINNEAPOLIS

Soul Bowl Fundraiser

SUMMERVILLE

Just Stuff It Catering Fundraiser

WASHINGTON DC

Cane DC Fundraiser

BOSTON

Restaurant Cesaria Fundraiser

NEW YORK

NBHD Brulee Fundraiser
Black Women Businesses

Supported by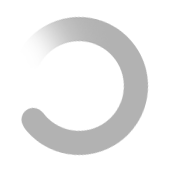 WASHINGTON DC

The Jerk Pit Fundraiser

SEATTLE

The Comfort Zone Restaurant Fundraiser

LOS ANGELES

Hawkins House of Burgers Fundraiser

LOS ANGELES

Undergrind Cafe Fundraiser

SACRAMENTO

Queen Shebas Fundraiser

BERKELEY

Cupcakin' Bakeshop Fundraiser

CHICAGO

Emeche Cakery & Cafe

WASHINGTON DC

Puddin Fundraiser

NEW YORK

Lexis Gonzalez Fundraiser

CHICAGO

Chef Saras Cafe Fundraiser

SEATTLE

Black Magic Sweets Fundraiser

TORONTO

Selam Restaurant Fundraiser

BROOKLYN

The Greedi Kitchen Fundraiser

OAKLAND

Miss Ollie's Fundraiser
Black-Owned Small Businesses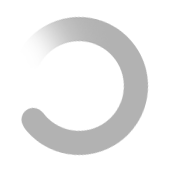 GEORGIA

Matthew Raiford Fundraiser

NEW YORK

Just Feed Me Food Services Fundraiser

ATLANTA

Twisted Soul Cookhouse Fundraiser

BRONX

Truly Yours Catering Campaign

DETROIT

Good Cakes and Bakes Fundraiser

NEW YORK

Moment of Clarity Fundraiser

NEW YORK

FlameKeepers Hat Club's Campaign

ARKANSAS

Jones Bar-B-Q Diner Fundraiser

DETROIT

Le Petit Dejeuner Fundraiser

LOS ANGELES

Post & Beam Fundraiser

NEW YORK

Harlem Cycle Campaign

NEW YORK

Harlem Haberdashery Fundraiser
NYC Area Local Black Businesses

Supported by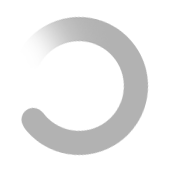 NEW YORK

Harlem Chocolate Factory Fundraiser

NEW YORK

Massawa Fundraiser

NEW YORK

Charles Pan Fried Chicken Fundraiser

NEW YORK

Harlem Cycle Campaign

NEW YORK

Safari Fundraiser

NEW YORK

Miss Mamie's Spoonbread Kitchen Fundraiser

NEW YORK

Sisters Cuisine Harlem Fundraiser
African Cuisine Restaurants

Supported by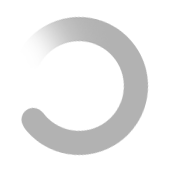 NEW YORK

Massawa Fundraiser

SAN FRANCISCO

Voodoo Love Fundraiser

INGLEWOOD

Banadir Somali Restaurant

SAN FRANCISCO

Sextant Coffee Roasters Fundraiser

SOUTHFIELD

Taste of Ethiopia Fundraiser

NEW JERSEY

Freetown Road Project Fundraiser

SAN FRANCISCO

Eko Kitchen Fundraiser

SAN JOSE

Walia Ethiopian Cuisine Fundraiser

LOS ANGELES

Messob Ethiopian Reataurant Fundraiser

NEW YORK

Safari Fundraiser

SAN DIEGO

Flavors of East Africa Fundraiser

MONTREAL

Groupe Yasolo Fundraiser

BOSTON

Restaurant Cesaria Fundraiser

LOS ANGELES

Buna Ethiopian Restaurant Fundraiser
Black Entrepreneurs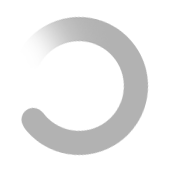 NEW YORK

Rasheeda Purdie Fundraiser

NEW YORK

Creatively Speaking Campaign

AUSTIN

Novella Media Fundraiser

NORTH RICHLAND HILLS

Lovednlifted Fundraiser

LOS ANGELES

Cooking with Tee Fundraiser

NEW YORK

Lexis Gonzalez Fundraiser

SEATTLE

Where ya at Matt? Fundraiser

PORTLAND

Nacheaux Fundraiser

SEATTLE

Aristide Williams II Fundraiser

NEW JERSEY

HacTac Events Fundraiser

NEW YORK

Patricia Gonzalez Fundraiser

NEW YORK

Jaqueta Tucker Fundraiser

NEW YORK

Sisters Cuisine Harlem Fundraiser
Southern Cuisine Restaurants

Supported by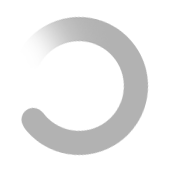 CALIFORNIA

Keiths Chicken N Waffles Fundraiser

NEW YORK

BLVD Bistro Fundraiser

KANSAS CITY

Brown Sugar Chicken and Donuts Fundraiser

DETROIT

Parks Old Style BBQ Fundraiser

LOS ANGELES

Natraliart Fundraiser

DETROIT

Chef Greg's Soul-N-The Wall Fundraiser

NEW YORK

Miss Mamie's Spoonbread Kitchen Fundraiser

LOS ANGELES

Les Sisters' Fundraiser

CHICAGO

Josephine's Southern Cooking Fundraiser

SEATTLE

Jerk Shack Fundraiser

MINNEAPOLIS

Soul Bowl Fundraiser

SUMMERVILLE

Just Stuff It Catering Fundraiser
About
What is the Black Businesses Matter Matching Fund?

The Black Businesses Matter Matching Fund (#BBMMF) utilizes a matching fund to multiply urgent support to certified Black-owned and operated restaurants and local businesses in need, including to their employees most impacted by the COVID-19 pandemic, economic and social crises. Using the power of sponsorships and large contributions, organizations and donors can multiply the impact of thousands of individual donors to these struggling Black-owned small businesses and workers.


How does Black Businesses Matter Matching Fund Recipient Selection Process Work?

The BBMMF campaign has an established multi-step process to nominate the Black-owned businesses that will receive these grants.

The BBMMF recipient businesses are subject to following selection process:

Black-owned businesses are nominated by one of the Black Businesses Matters 12 regional nominating leads, which include Marcus Samuelsson and other renowned African American chefs and tastemakers that are involved in their respective communities.

The Black Businesses Matter Matching Fund team at Project Bento then reviews all nominated businesses in order to further narrow down the finalized list of recipients.

Once selected, the Project Bento BBMMF team conducts a meeting over the phone with each business to start the process of creating the recipient's public page on the Black Businesses Matter Campaign Hub.

The recipient businesses must certify that they are a legitimate Black-owned business (defined as more than 50% of business ownership) by submitting 3 forms of ID, including a government issued Photo ID. Project Bento can ask for further documentation, including articles of incorporation.

BBMMF requires certification from the businesses and verification before dispersing the funds to the recipient businesses using the Sage Plus Platform.

The Black Businesses Matter Matching Fund is also partnering with local BIPOC small business advocate non-profit organizations who can help recommend, vet and advise in the selection process. Black-owned businesses can also directly apply for the #BBMMF campaign on the site, which then goes through the Black Businesses Matters 12 regional nominating leads.

Every month during the campaign, all recipients have to create at least one public post and provide a report detailing the applied use of funds for their business.

Any entities in which the Black Businesses Matching Fund team or Project Bento team have a business interest or a related family owned business will not be eligible to apply.
Contact Us
Interested in being a sponsor?